"Alternative medicine" is a term used to define, from a modern Western medical standpoint, those practices that attempt to heal illness and infirmity without the use of what is considered "conventional" medicine. While it is always wise to be careful of any medical and/or health advice you take, it is especially important to make sure that when you are following the care orders given by an alternative medical practicioner that you deal with someone who is certified in his or her specific practice. Alternative medicine has been shown to be reasonably effective in some cases, and it has even surpassed more conventional treatments. Those who make use of alternative medicine often report feeling more positive, as well as enjoying other benefits. If you are interested in learning more about alternative medicine, here are 50 great alternative medicine blogs to help you on your way:
Chiropractic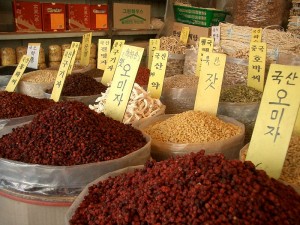 Chiropractic medicine focuses on manipulating the musculoskeletal system — usually the spine — in an effort promote general health. Chiropractic health providers also offer lifestyle advice, and can show patients exercises that help promote a generally healthy lifestyle.
Acupuncture
Acupuncture rests on the thesis that there are natural channels of energy running through your body. In order to keep these channels clear and flowing freely (bringing healthful energy and balance to the body's systems) acupuncture can be used at certain points. Acupuncture involves the use of very fine needles stuck into these points on the body.
Herbalism
When most people think of "alternative" remedies, they think of herbalism. This type of healing practice makes use of natural herbs and plant extracts to treat a variety of problems. Minerals, bee products, fungi and even some animal parts are included in herbal medicine, which is a term that includes all manner of traditional and folk treatments.
Homeopathy
The idea behind homeopathy is to use prepared concoctions to treat illnesses. The prepared formulas are based on individual physical characteristics and health, as well as what is likely to offer the same symptoms as the illness. The solution is a diluted one, and it is administered serially, becoming more diluted with each administration. When the dilution is complete, with none of the original substance remaining, the effect of the treatment is thought to be complete.
Meditation
In some cases, meditation is recommended as a way to help combat the effects of certain illnesses and conditions. Meditation involves focusing deeply on a single point of reference, raising awareness. It also provides deep relaxation, and offers the potential to help the body's healing.
Ayurveda
Ayurveda is the healing practice native to India. It is a system of living a healthy lifestyle that focuses on keeping the body in balance, according to the elements of the body. Surgical and herbal medicine practices are included in Ayurveda, as well as yoga and massage.
Reiki
Reiki is a treatment designed to help the body with its healing and overall health through promoting the proper flow of energy throughout the body. Reiki practitioners insist that it can help with speed the healing process, and promote wellness.
Did you enjoy this article? C'mon! You know you did...